News
An update on disconnects: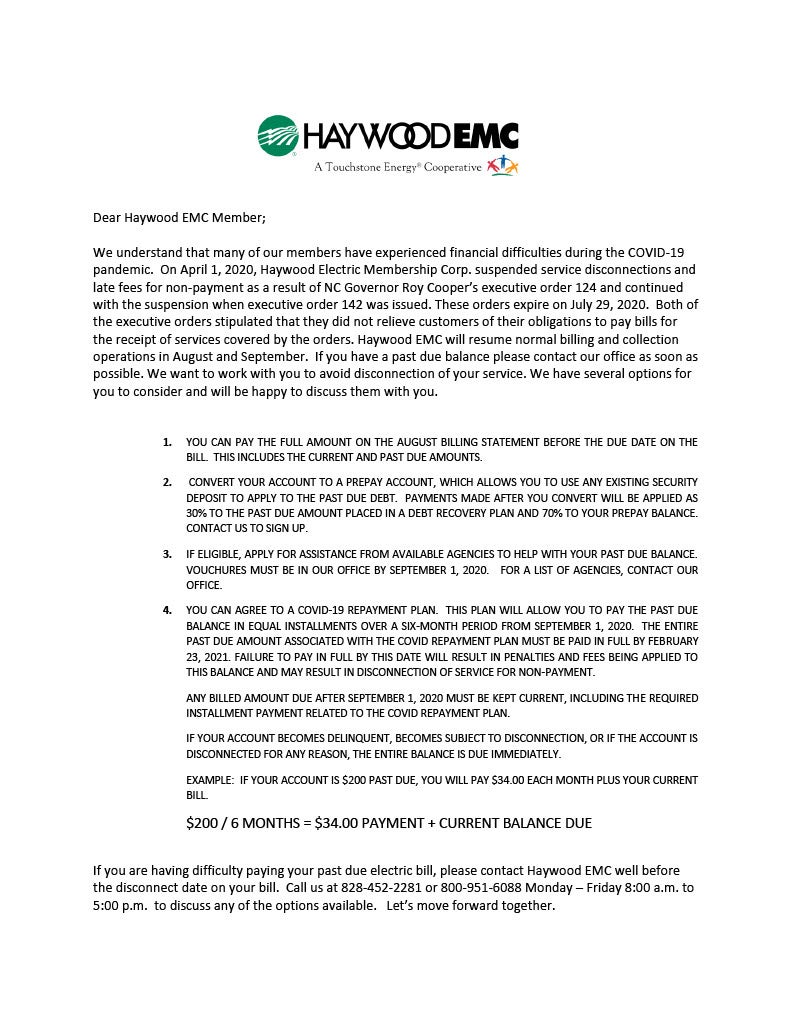 Haywood EMC's 2020 Annual Business Meeting:
Haywood EMC held the annual business meeting on Thursday, August 6th, 2020. Due to COVID-19, we had to change things up this year. This year, the meeting was held under our loading dock at the Waynesville office. During the meeting, Haywood EMC confirmed the reelection of the Board Members serving District 5 and District 6. This year's election was uncontested.