News
An update on disconnects: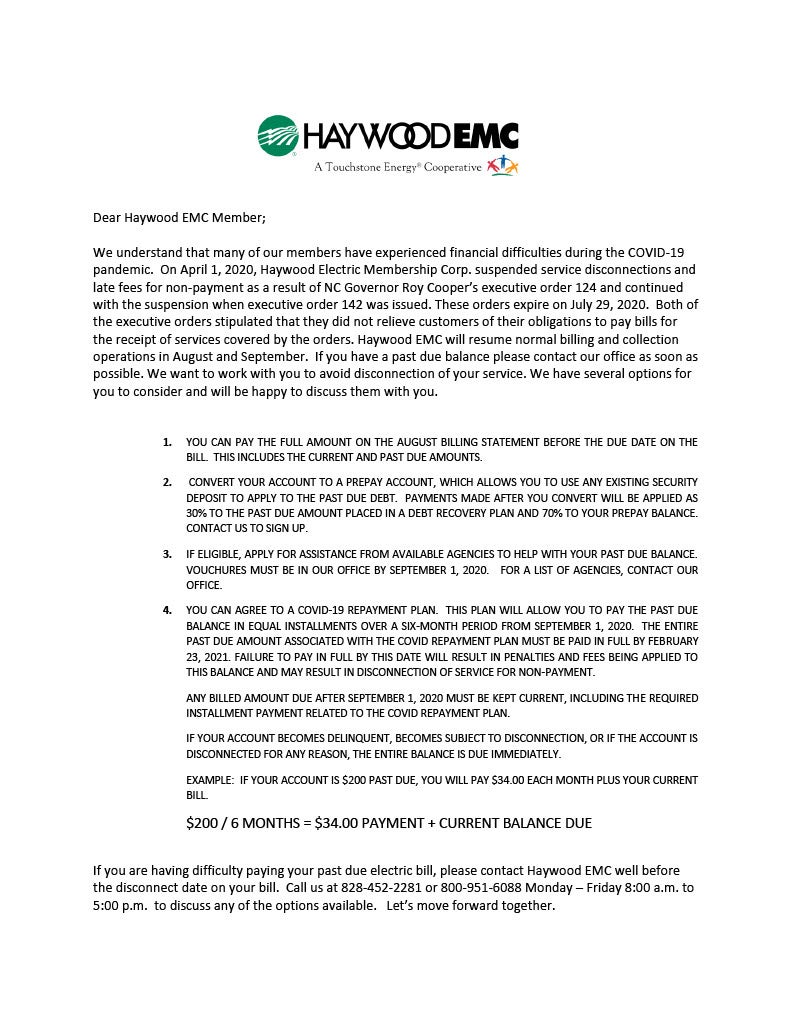 Haywood EMC's Statement on Social Justice: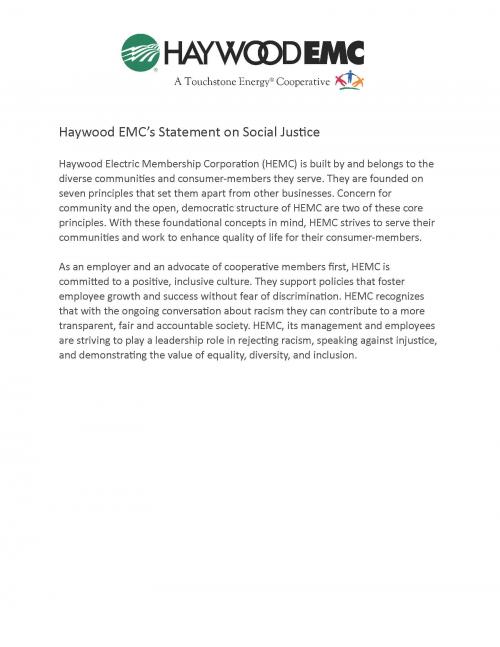 Haywood EMC's 2020 Member Appreciation Days:
Due to the COVID-19 Pandemic, This year's Member Appreciation Days have been canceled. We plan on hosting our 2021 Member Appreciation Days in May, just as we have in years past. We will announce their dates in the future!
Haywood EMC's 2020 Annual Business Meeting:
Haywood EMC will hold the annual business meeting with the event itself being strictly a business meeting on Thursday, August 6th, 2020, starting at 7:00 PM. Due to COVID-19, we will be hosting the meeting under our loading dock on the right side of our building. Please follow any signs into the parking lot from Grindstone Road. We look forward to seeing you all there!