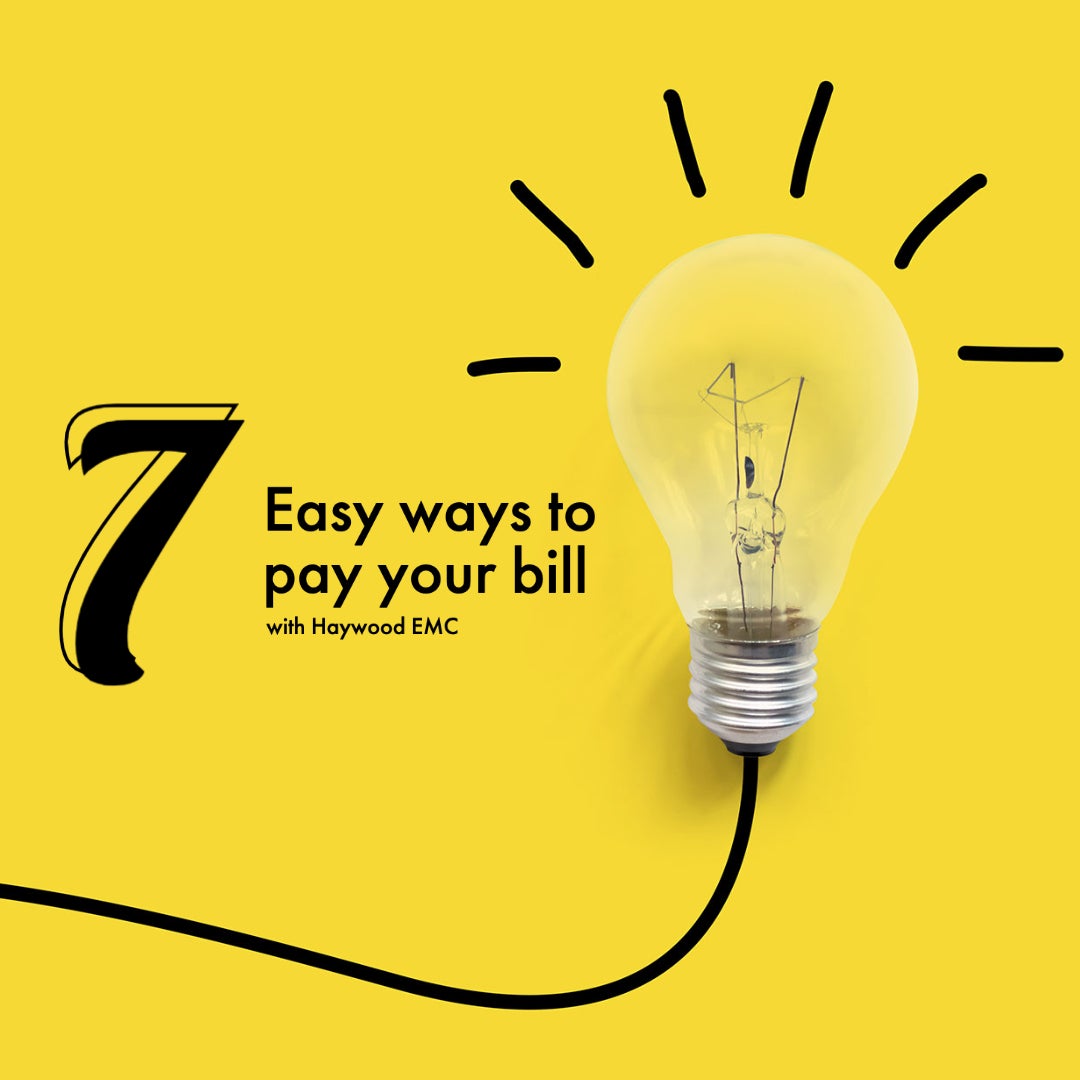 1. Pay By Phone: Give us a call toll free at 1-800-951-6088, follow the phone prompts using the automated phone system to pay your electric bill by check or credit card (MasterCard, Visa, or Discover) 24 hours a day, seven days a week at no additional charge.
2. Handi-Pay: You can enjoy the safety and security of automated bank draft with our Handi-Pay program. You'll be able to pay your bills electronically, and avoid worrying about any late payments on your electric service bill. Once you sign up for the program, each month on the day your electric service bill is due, we'll withdraw that amount from your checking account. You'll continue to receive a statement each month that shows how much electricity you used. best of all, this service - like most of our services - is free.
3. Equal Payment Plan: You can pay the same amount for your monthly electric bill with our Equal Payment Plan. The Plan averages the prior use at your location or estimates your amount based on the electric appliances you'll be using in your home. You then pay that amount each month, except for one month when Haywood Electric "evens up" your account. You'll receive a bill each month. It will show the actual amount of electricity used, as well as your equal payment amount. We'll also regularly check your Plan to ensure the amount is within the original estimate. That way, participants will stay within a comfortable payment range. If you would like to switch to another payment option at some time, that's fine. Any money owed will then be due.
4. Third-Party Notification: There are times in our busy lives when it's difficult to keep up with all our bills, especially if you have an elderly parent who lives alone or if you often travel. While our Handi-Pay program makes it easy to pay by having Haywood Electric deduct the bill from your checking account each month, some people may not be able to do so. That's where Third Party Notification comes in. With this program, a third party - someone other than the member - is designated to receive notification if a bill is late. That third party may then take care of getting the bill paid before late penalty charges are incurred or before the power is turned off. The member whose name the account is in will need to complete information for Haywood Electric before a third party is designated for the account. Please ask us for more information.
5. Gift Certificates: Have someone on your gift list who is impossible to buy for? A gift certificate from Haywood Electric may be just the thing to make that person's special day bright. Just stop by our office and let us know the amount of the gift certificate and the recipient's name. Once we receive your payment, we'll give you a nice gift certificate to present to that person. What an easy way to show someone you care!
6. SmartHub App: 
You can manage your electric account right from your smart phone with the SmartHub App. You can make payment, notify customer service of account and service issues, check your usage and communicate directly with the co-op all at the touch of a button. Download the FREE mobile or tablet app in the 
Apple Store 
or 
Android Marketplace.
7. Cash Payments at Local Retailers: 
When it comes to paying your Haywood EMC bill, convenience is key. Now you can pay your bill at participating retailers with SmartHub! Use your barcode found in SmartHub while you get groceries, gas or more! 
Here's how:
- Find a participating location near you in the SmartHub app or on the web.
- Find your barcode in the SmartHub app or print it from the web.
- Visit the participating location, scan the code at the checkout and pay your bill and make cash payment which is posted to your account immediately. 
Get started with SmartHub today!