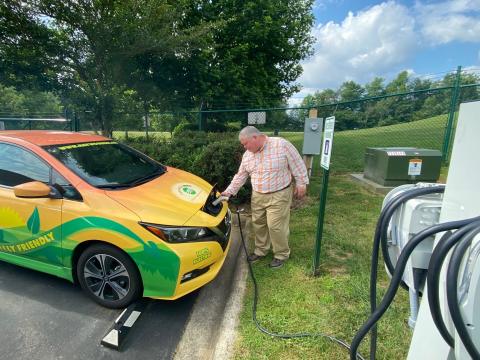 North Carolina Drives Electric

Whether your priority is saving money, helping the environment, or experiencing the latest and greatest technology, electric vehicles have something for everyone.
Driving an Electric Vehicle has never been easier!
Electric cooperatives are growing the infrastructure by placing charging stations across North Carolina, so that no matter where you are, you can reach your destination.
And because cooperative communities are located in some of the most beautiful parts of the state, you'll be able to enjoy the scenery on the way.