News: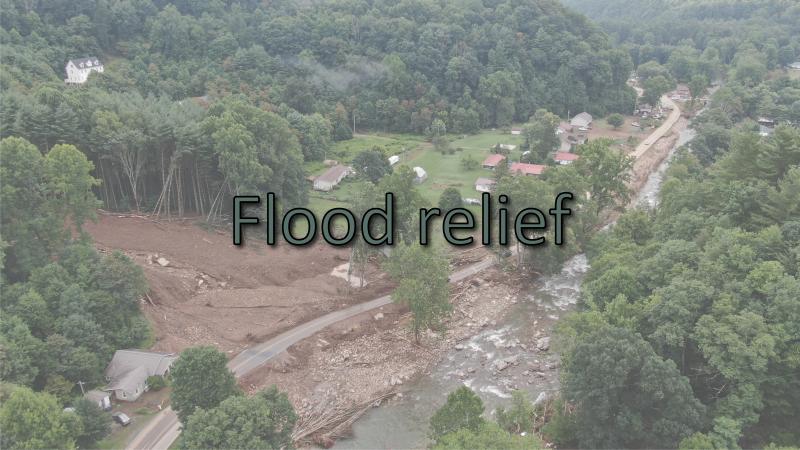 Flood Aid information:
Over the past week, many of our members in Haywood county have experienced tremendous loss. We are thankful to live, work, and serve in a community where neighbors come together in times of need to help those around them.

For those who are in need of assistance, please refer to the information below for housing, food, cleaning, debris removal, etc.

Housing: Mountain Projects is continuing to aid in finding housing for those displaced by the flood and taking applications for Emergency Section 8 vouchers for displaced residents. The Emergency Section 8 vouchers are being taken over the phone Monday through Thursday from 7:30 a.m.-5:00 p.m. by calling 828-492-4114. https://mountainprojects.org/flood-relief-information/

Food, Cleaning Supplies, Debris Removal Info. & More:
Haywood County has created the website www.recoverhaywood.com that includes information on home inspection/damage assessment, clean-up guidance/information on debris removal, housing, and information on how to donate to relief efforts. The page also includes resources for community members who are in need of food, cleaning supplies, shower, and laundry services.

For folks who are wanting to donate for aid in relief efforts:

Donations: Haywood County and Mountain Projects are asking that anyone wanting to make a monetary donation to aid in relief efforts that this be completed by donating to the United Way of Haywood County flood relief fund. Their website has added a specific flood donation button for this purpose. https://www.uwhaywood.org/
Haywood EMC's 2021 Annual Business Meeting:
Haywood EMC held the Annual Business Meeting on Thursday, August 5th, 2021 at our Waynesville Headquarters, 376 Grindstone Rd. Waynesville, NC 28785. Just like last year, this year's meeting took place under our covered loading dock. 

During the meeting, Haywood EMC's three candidates up for re-election were confirmed by the Board. Roy Stamey of District 3, Larry Clark of District 4, and Steve Foster of District 7 were re-elected. The following Board Officers were re-elected as well:
Larry Clark - President

Roy Stamey - Vice President
Lucas Sorrells - Secretary/Treasurer
Steve Foster - Asst. Secretary/Treasurer

Thanks to all members who attended this year's meeting. We look forward to seeing you again next year.



HEMC's 2021 Annual Member Appreciation Days Cancelled:
Unfortunately, with the recent surge of COVID-19 cases and hospitalizations in our communities, Haywood EMC's Board of Directors has voted to cancel the 2021 Member Appreciation Days again this year. This decision was made with the best interests of our members and surrounding communities in mind. 
We hope to have these events again sometime in 2022. We will post any updates for 2022 as soon as we have them.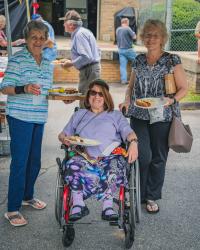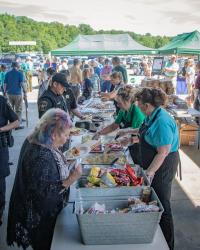 Billing Information Update:
We have received notification that mailed Haywood EMC bills have experienced delays and slow delivery times during the month of December. The automated mailing service that prints and mails bills have stated that the holiday season and the influx of online purchases coupled with staffing shortages at USPS due to COVID are also slowing the delivery of mail. The USPS has a message on their website www.usps.gov regarding the unprecedented volume of mail being processed and the delays in delivery.
If you have not received your bill you can retrieve a copy and pay online by clicking "Pay Online" on our website at https://www.haywoodemc.com/ or by logging into the SmartHub app. Members can contact Haywood EMC's pay by phone system by calling 888-999-0559 to inquire about current balance and to pay by phone.
Members who have not received their bill and who experience difficulty in accessing their balance online or by phone are encouraged to contact our office for assistance. We appreciate your patience during this time.
Statement of Social Justice: