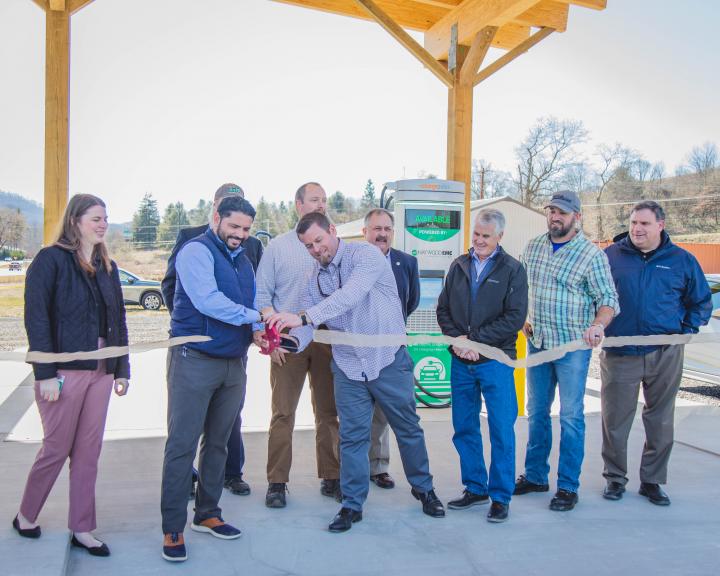 WAYNESVILLE, NC - Haywood EMC is proud to announce the installation of two new electric vehicle (EV) Fast charging stations are now available for public use. These ChargePoint DC Fast chargers, which can charge a depleted EV battery 80% in less than 30 minutes, are the first of their kind in the state West of Asheville. 
Haywood EMC has partnered locally with HT Hackney, owners and operators of the BP at Exit 20 on I-40, and North Carolina's Electric Cooperatives to install these new chargers and expand the state's charging infrastructure. This location was strategically picked to best serve the cooperative members as well as travelers along I-40.
Interstate 40 sees heavy traffic between Asheville and Knoxville year-round. Installing these charging stations will help draw visitors and economic development, while bringing the benefits of driving electric to our community. The location of this charger will also meet the needs of EV drivers traveling along I-40 between Knoxville and Asheville, where there are currently no other Fast EV chargers.
Funding for these charging stations was partially made possible through the Volkswagen Emissions Settlement and N.C. Dept. of Environmental Quality.
North Carolina's electric cooperatives, including Haywood EMC, are working to create a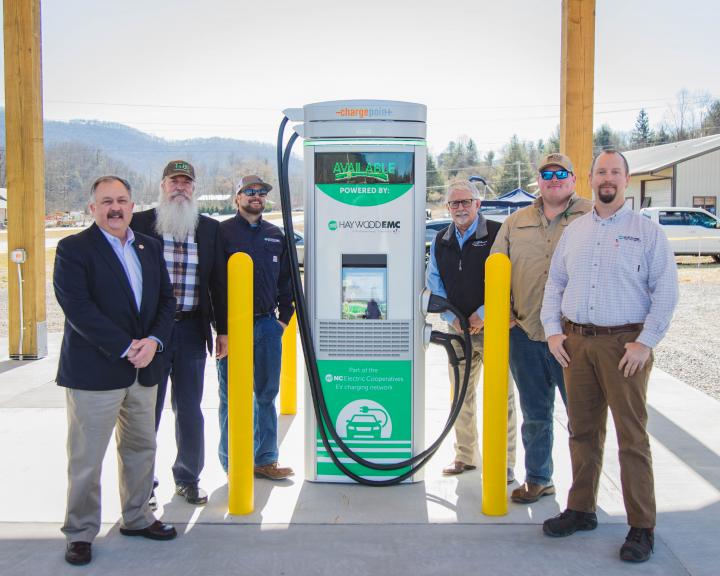 statewide network of EV charging stations, enabling the increased adoption of EV technology. NC's Cooperatives primarily serve members in rural locations, and their expanding charging network fills gaps in charging infrastructure in rural and tourist-visited areas, creating environmental and economic benefits for communities. 
Haywood EMC continues to support the growth of electric vehicle infrastructure by working with community and industry partners to expand access to EV charging. The co-op offers benefits to members who drive electric. Find out more at https://www.haywoodemc.com/drive-electric
Haywood EMC is a locally run, member-owned, not-for-profit electric cooperative serving more than 28,000 electric accounts in Buncombe, Haywood, Jackson, Macon, Madison, Oconee SC, Rabun GA, and Transylvania Counties. Visit haywoodemc.com to learn more.