"How do I drive long distances with an EV?" -- One of the most common questions member-owners ask Haywood EMC about electric vehicles. 
Thankfully, most new electric vehicles are available with extended ranges upwards of 250 miles. While this may not seem like much, it's enough to regionally travel from most of WNC to destinations such as Atlanta, Raleigh, Charlotte, Knoxville, and more on a single full charge. 
If one were to have a trip beyond an EV's estimated range, a little extra planning is in order. This planning will involve finding chargers along your route and preferably Level 3 chargers (fast chargers - read more here). Don't let this discourage you, because it's an easier process than you'd expect!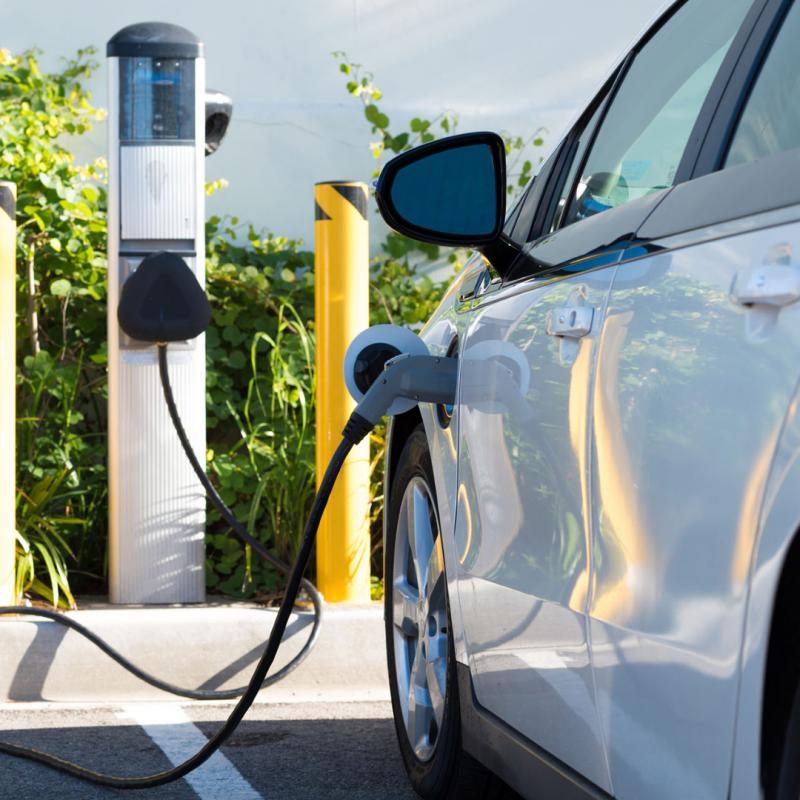 This process has become very easy with the help of a handful of apps available to download on your smartphone or car's infotainment system. While there are several great apps available out there, we'll be focusing on the most popular app available, PlugShare.
Think of PlugShare like your current favorite navigation app, allowing you to put in a start destination and a finish destination. However, PlugShare has the benefit of highlighting every EV charger along the route -- even going as far as allowing users to share their experience and rate the location of each charger, sharing tidbits of information, and alerting you to possible issues at that charger's location. 
The app makes a distinction between Level 2 and Level 3 (fast chargers) showing the type of plugs available at each charger. This allows you to find everything you need for your trip according to the type of EV you are driving. 
Find chargers in your area, or along your road trip route in the map below!